Technology

Outdoor Type Observation Elevator
Japan's First Outdoor Type Observation
Elevator With High Speed
Toshiba has pushes the limit of the technologies again. Japan's first outdoor type observation elevator with high speed is installed into Izumi Garden of Roppongi Hills. This remarkable elevator is totally outside of the building and the rated speed is 360m/min (According to the previous researches done by Toshiba at December 2002, this is the Outdoor Type Observation Elevator with the fastest speed.)

Japan's First Outdoor Type Observation Elevator With High Speed has installed in Izumi Garden of Roppongi Hills.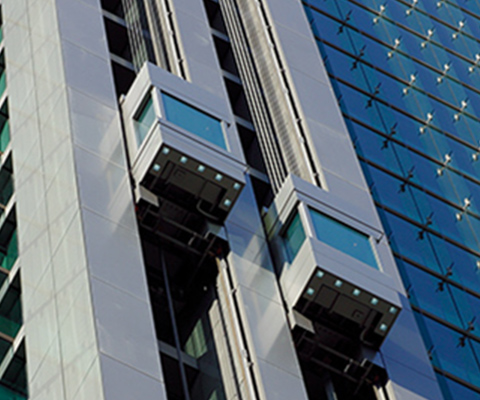 Safety Measures for the Outdoor Type Observation Elevator
This outdoor type observation elevator has no hoistway wall and it is completely outside of the building. The significant technology improvement is made without neglecting the safety of the passengers. This elevator's safety measures are corresponding to rules and regulations of building standard.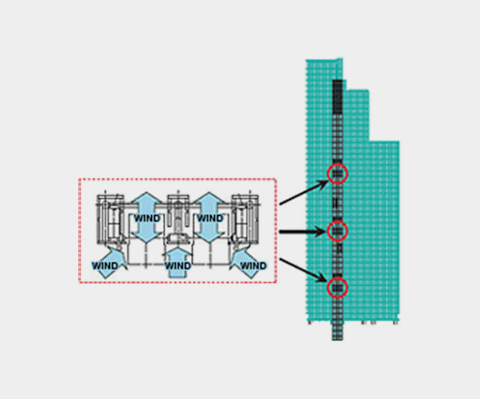 Against the wind: Device for Vibration Suppression of Ropes
The rope is designed in such a way that it will not hit the elevator car when the elevator is not moving.
A total of 3 rope vibration suppression devices are installed within travel distance of 165m.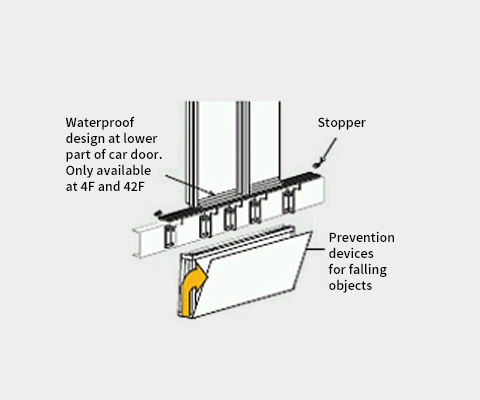 Prevention devices for falling objects
A prevention device is used to prevent any danger occurs due to falling objects.
Others
The machines and parts of elevator are fixed at outdoors. To prevent erosions, precautions like rustproof coating and stainless steel materials are used. Besides, special waterproof cage and door device system are developed to protect the cage, devices and landing platform from rain and snow.