| | |
| --- | --- |
| 1966 | Elevator and Escalator business launched Installed first escalator |
| 1967 | Installed first elevator New elevator factory and a R&D tower (in Fuchu Complex) completed Toshiba Elevator Service Corporation established |
| 1974 | Escalator factory completed (in Fuchu Complex) |
| 1977 | Microcomputer application group supervisory operation system commercialized |
| 1985 | Installed Inverter-controlled high-speed gearless elevator (world's first) |
| 1987 | Installed Elevator for intelligent building (Umeda Center Building) |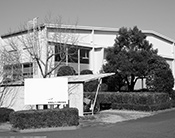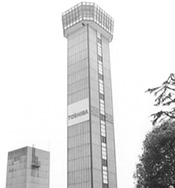 1991
Toshiba Elevator Products Corporation established
1992
Ultra high-speed elevator commercialized Received an order for six units of 540m/min high-speed inverter-controlled gearless elevators for Osaka World Trade Center Building (Osaka)
1993
Installed aerial escalator to Umeda Sky Building Telt Engineering Corporation established
1994
Obtained ISO-9001
1995
Toshiba Elevator (Shanghai) Co., LTD. established
Toshiba Elevator (Shenyang) Co., LTD. established
1997
New 150m high R&D tower completed (in Fuchu Complex)
1998
Machine-roomless elevator (SPACEL) commercalized (Japan's first) Obtained ISO-14001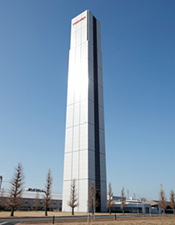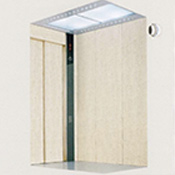 2001
Toshiba Corporation's Elevator and Building Systems Company and Toshiba Elevator Corporation were unified in TOSHIBA ELEVATOR AND BUILDING SYSTEMS CORPORATION.
2002
Toshiba Elevator Korea Inc. established
2003
Installed Double-deck Elevator with adjustment floorheight by ball-screw to Roppongi Hills Mori Tower (world's first)
2004
Installed ultra high speed elevator(1010 meters per minute) to TAIPEI 101.
2005
New factory in Shenyang, China started operation
2006
Developed MagSus, world's first magnetic suspension for elevators
2007
Elevator Renewal Program won the Minister's Prize, the Ministry of Economy, Trade and Industry at the 4th Eco-Products Awards (Eco-Services Category)
2008
Toshiba Elevator (China) Co., Ltd. established
Installed China's (mainland China) fastest elevator (600 meters per
minute)to Shanghai World Financial Center
2009
Chevalier Hong Kong LTD. established.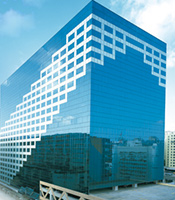 2011
Toshiba Elevator (INDIA) PVT. LTD established
Toshiba Elevator Middle East (L.L.C.) established
2012
Installed Japan's fastest elevator among large Capacity type (600 meters per minute) and elevator with Japan's longest travel distance (464.4 meters) to TOKYO SKYTREE®
Toshiba Johnson Elevators (INDIA) PVT.LTD established
2014
Relocated Headquarters to Smart Community Center (Kawasaki City)
TELC Engineering Center (Malaysia) Sdn. Bhd.established
Siam Elevator and Escalator Co., LTD. established
2015
Eleshiba Engineering Corporation changed company name
to Toshiba Elevator Engineering Corporation.