Technology

BIM:Support service
BIM is short term for "Building Information Modeling." It is a design method that uses specialized 3D CAD to create a virtual building, or model, within a computer. This model, or virtual building, makes it easy for everyone involved in a project to envision the completed building. This model can be used not only for building design, but throughout the entire building lifecycle, including construction, maintenance, and management.
Usage environments can be visualized, making it possible to perform analysis from a comprehensive perspective and optimize proposals.
Consensus can be reached with various stakeholders through the use of this virtual space, making it possible to front load design precision.
Specification approval can be carried out smoothly, enabling project and sales activities to progress smoothly.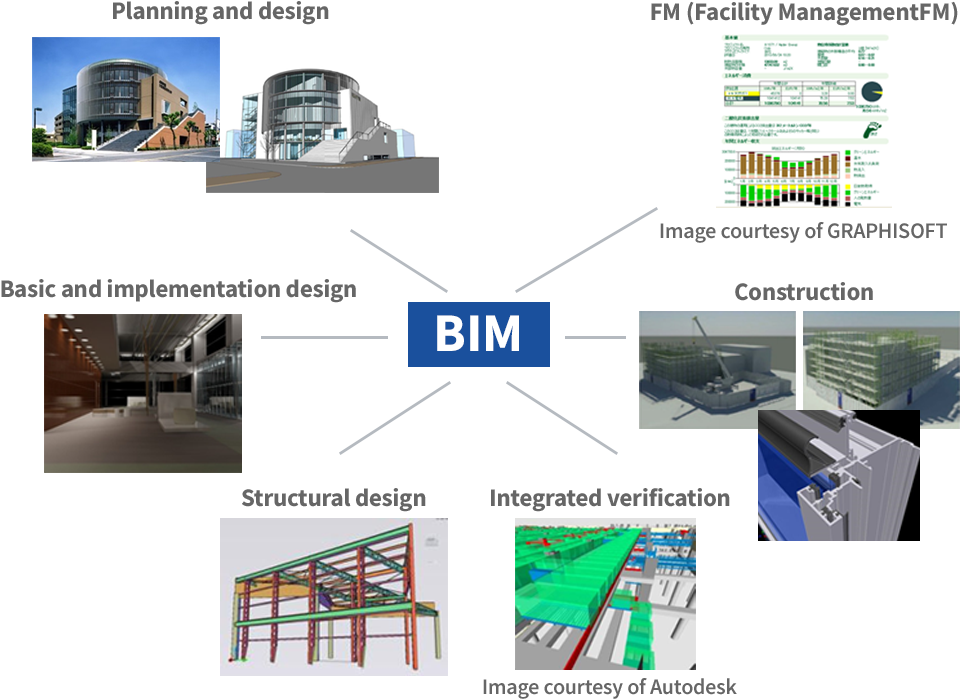 BIM can be used to reform construction processes by utilizing it in all phases of the building lifecycle.