Global Network
Japan
TOSHIBA ELEVATOR AND BUILDING SYSTEMS CORPORATION
72-34, Horikawa-cho, Saiwai-ku Kawasaki, 212-8585, Japan
Our company is conducting a remote work based on COVID-19 countermeasures, so please enter the contents from the "Inquiry Input Form" .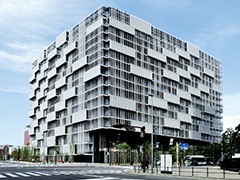 China
TOSHIBA ELEVATOR (CHINA) CO., LTD.
No.685 Yunchuan Road, Baoshan District, Shanghai 201901, The People's Republic of China
TEL :+86-21-5680-8888
FAX :+86-21-5680-6666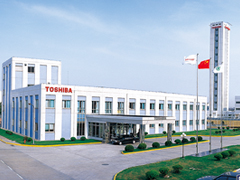 TOSHIBA ELEVATOR (SHENYANG) CO., LTD.
No.5 Feiyun Road Hunnan New District Shenyang 110168, The People's Republic of China
TEL :+86-24-2381-8888
FAX :+86-24-2381-3333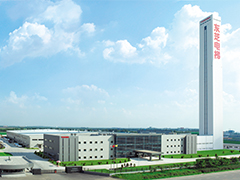 Hong Kong
CHEVALIER HONG KONG LTD.
22F., Chevalier Commercial Centre, 8 Wang Hoi Road, Kowloon Bay, Kowloon, Hong Kong
TEL :+852-2318-1818
FAX :+852-2757-8845
E-mail :chkl_enquiry@chevalier.com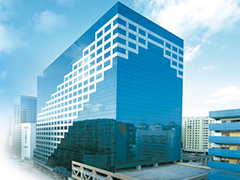 India
TOSHIBA JOHNSON ELEVATORS [INDIA] PVT., LTD
602, 6th floor, C &s; B Square, Sangam Complex, 127, Andheri Kurla Road, Andheri (East), Mumbai 400059. India
TEL :+91-22-6191-1600
FAX :+91-22-6191-1649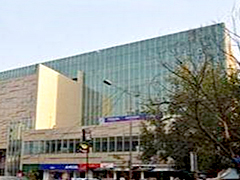 Indonesia
PT. TOSHINDO ELEVATOR UTAMA.
KOKAN Permata Kelapa Gading Blok F No. 15-17 Jl. Boulevard Bukit, Gading Raya, Kelapa Gading, Jakarta 14240-INDONESIA
TEL :+62-21-4585-8300
FAX :+62-21-4585-8200
E-mail :tanhb@toshindo-id.com
Malaysia
TOSHIBA ELEVATOR (MALAYSIA) SDN. BHD.
Wisma TMEL, No.15, Jln Kuchai Maju 4, Kuchai Entrepreneurs' Park, Off Jalan Kuchai Lama, 58200 Kuala Lumpur, Malaysia.
TEL :+603-7987-1688
FAX :+603-7987-1788
E-mail :tmel@toshiba-elevator.com.my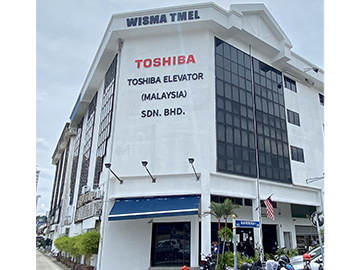 TOSHIBA ELEVATOR MANUFACTURING ASIA SDN. BHD.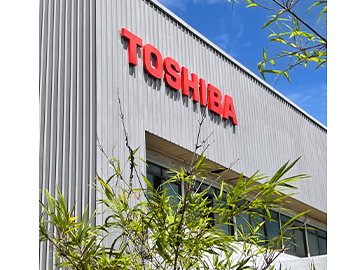 TELC ENGINEERING CENTER(MALAYSIA)SDN. BHD.
Head Office : B-3A-1, Northpoint, Mid Valley City, No.1, Medan Syed Putra Utara, 59200 Kuala Lumpur, Malaysia
TEL :+603-22822466
E-mail :saleskl@toshiba-elevator.com.my
*If you have any questions about sales, maintenance service, installation or project site, please contact Toshiba Elevator (Malaysia) Sdn Bhd.
Singapore
CHEVALIER SINGAPORE HOLDINGS PTE.LTD.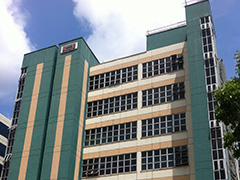 Taiwan
GFC, LTD.
13th F1., No.88, Sec.2 Nanking East Road Taipei, Taiwan
TEL :+886-2-2551-1166
FAX :+886-2-2542-6698
E-mail :enquiry@gfc.com.tw
Thailand
SIAM ELEVATOR & ESCALATOR CO., LTD.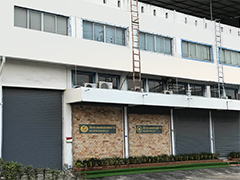 Middle East
TOSHIBA ELEVATOR MIDDLE EAST(L.L.C)
5A, Mezzanine Floor, Offices Block A, Residence 1072, Al Muteena,
P.O.Box:16733, Dubai, United Arab Emirates
TEL :+971-4-2666-630
FAX :+971-4-2666-290
E-mail :telme@toshibaelevator.ae
*Our operating markets currently cover, UAE, Saudi Arabia, Qatar, Oman, Azerbaijan, Bahrain.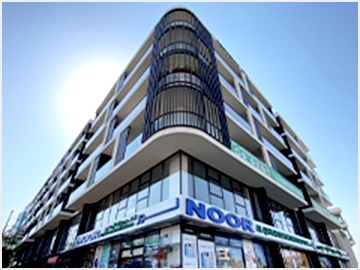 Vietnam
Toshiba Elevator (Vietnam) Limited Liability Company
No. 36, Street 96, Quarter 2, Thanh My Loi Ward, Thu Duc City, Ho Chi Minh City, Vietnam
TEL :+84-28-37420106
FAX :+84-28-37421465
E-mail :Telv-info@toshiba-elevator.vn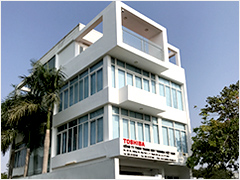 Bangladesh
SHIBA TECH CORPORATION LIMITED
Ahmed Tower, Level-21, 28 & 30 Kemal Ataturk Avenue Banani, Dhaka 1213 Bangladesh
TEL :+880-29820616, Sales Phone :+880-1619-041404
FAX :+84-8-3742-1465
E-mail :sunny@shibatech.com