Technology

Environmental Issue
Toshiba Group and the SDGs
The main plank of the "Toshiba Group Basic Commitment" is "Committed to people, Committed to the Future.". This expresses Toshiba Elevator and Building Systems is unwavering determination to contribute to the development of society through its business, and is consistent with the direction of the SDGs, which aim to realize a sustainable society. Acting in good faith in our daily activities, and with a passion to make the world a better place, looking to the future beyond the next generation, and to create that future with our stakeholders-inspired by these ideas, Toshiba Elevator and Building Systems has and will continue to bring together the creativity and technological capabilities it has cultivated to confront social issues that are becoming more complicated and serious, and to turn on the promise of a new day.
Note:Toshiba Elevator and Building Systems is working on business activities by extracting 11 items that can be promoted from all 17 types of SDGs goals.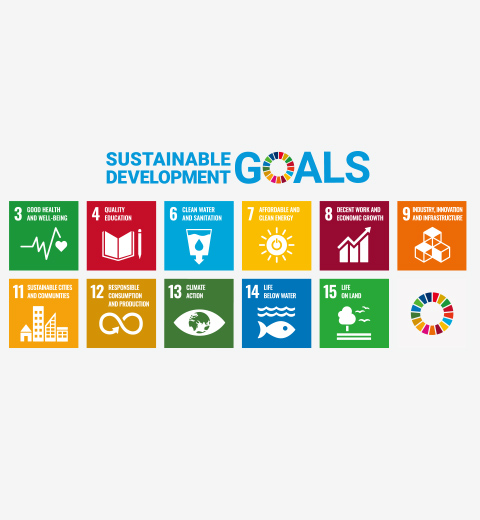 In order to propose safe and secure elevator, ELCOSMO-III and SPACEL-III focuses on environmental issues. The advanced technologies for energy consumption and resource saving concept offers high concerns for environmental consciousness.
Energy Saving
ELCOSMO-III and SPACEL-III employs newly developed compact gearless PMSM motor which enable high energy efficiency. Furthermore, by using gearless motor, gear oil will not be necessary so it can contribute for saving natural resource.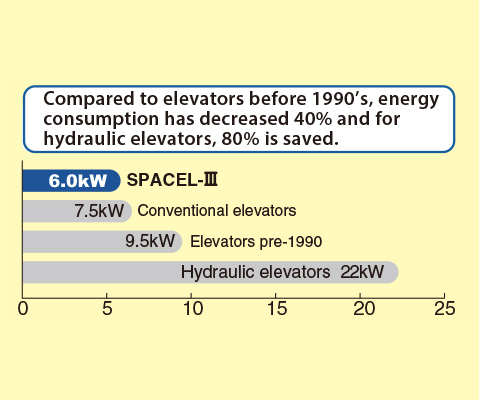 Energy Regeneration System (OPTIONAL)
Toshiba emphasizes on environmental conservation. The consumption of energy feedback system is different from using regenerative resistance. Energy regenerative device feeds energy back to the power grid while the traction machine is under power generation to achieve high-efficiency energy utilization and suppress the temperature rise in the machine room, which results in over 38% energy conservation (with the assumption of 1050kg, 1.75m/s, 12-hour operation per day, 25 days per month).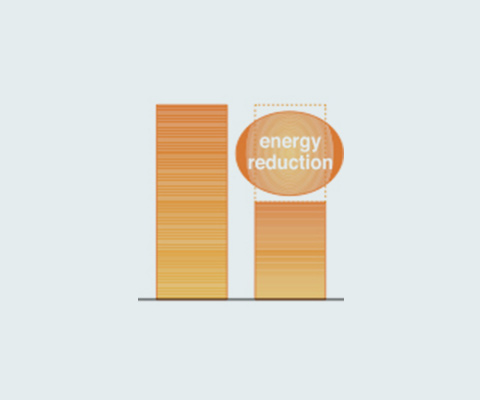 LED Lightings (OPTIONAL)
Under equal brightness, LED lighting system only consumes 10% of an incandescent lamp and 50% of an fluorescent lamp. (part of ceiling)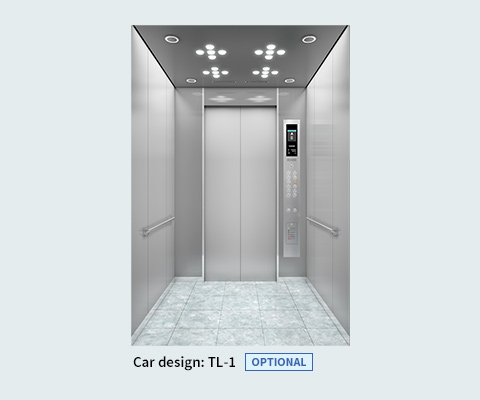 Machine room less elevator (Only SPACEL-III)
By eliminating machine room, various constructing procedure and materials will not be necessary.
Use of Roller Guide
A roller guide is used instead of a conventional sliding guide shoe. Features include:
Comfort: Using the successful vibration damping solution from the high-end elevator type, riding comfort is further improved after roller guide is mounted on the car.
High effciency: Visible improvement of the mechanical effciency with lower friction and energy consumption.
Environmental conservation: Lubrication oil and lubrication unit are eliminated and replaced by a long-life rubber roller to reduce environmental pollution.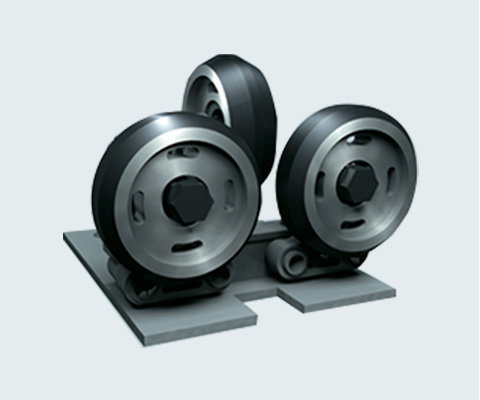 Reducing Hazardous Materials
Reduction of lead use
By changing to the lead less fixing rope method, it results to reduce lead use.
Employing LED lightings
By employing LED light, various materials used for light became mercury free.
Lead-free Design of Printed Circuit Boad, RoHS Compliance and Elimination of Specific Chemical Substances (15 Classifications)
Continuous concern on the RoHS compliance, eliminating 15 classifications of specific chemical substances, and using the lead-free technique for printed circuited boards.