Installed fastest large-capacity elevators in Japan.
We have installed four high-speed, large capacity elevators in TOKYO SKYTREE® (operated by TOBU TOWER SKYTREE Co., Ltd. Sumida, Tokyo) which opened on May 22nd 2012. Four shuttle elevators for TEMBO DECK (350m in height) has capacity of 40 persons with maximum speed of 600m per minute, the fastest large capacity elevators in Japan. Also two service elevators have the longest travel distance in Japan (464.4m). These shuttle elevators are able to carry passengers up to TEMBO DECK (350m) in approximately 50 seconds.
Height of tower: 634m
Facilities: Observatory (First Observatory at 350m and Second Observatory at 450m), broadcasting facilities, stores, restaurant, etc.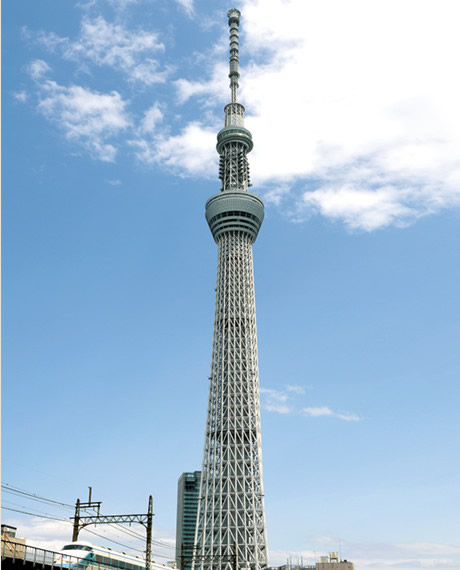 ©TOKYO-SKYTREE